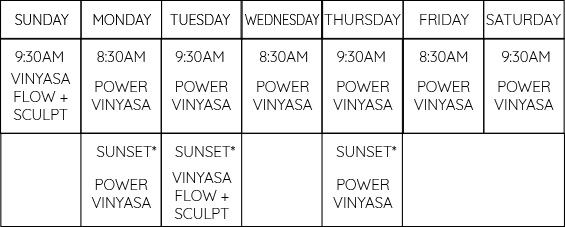 This is our general schedule, please visit the booking page for our most up to date schedule.
_

It is best to reserve your spot online.   If you are unable to sign up ahead of time or prefer to pay in cash, please text 808-492-8760.  This way we can save a mat for you and help direct you to our location in the park.  
Classes may be cancelled due to severe weather, road closure and if the class minimum of 3 students is not met.  In the event of a class cancellation, we will send an email and/or text message to all students that are registered for class.