All are welcome here!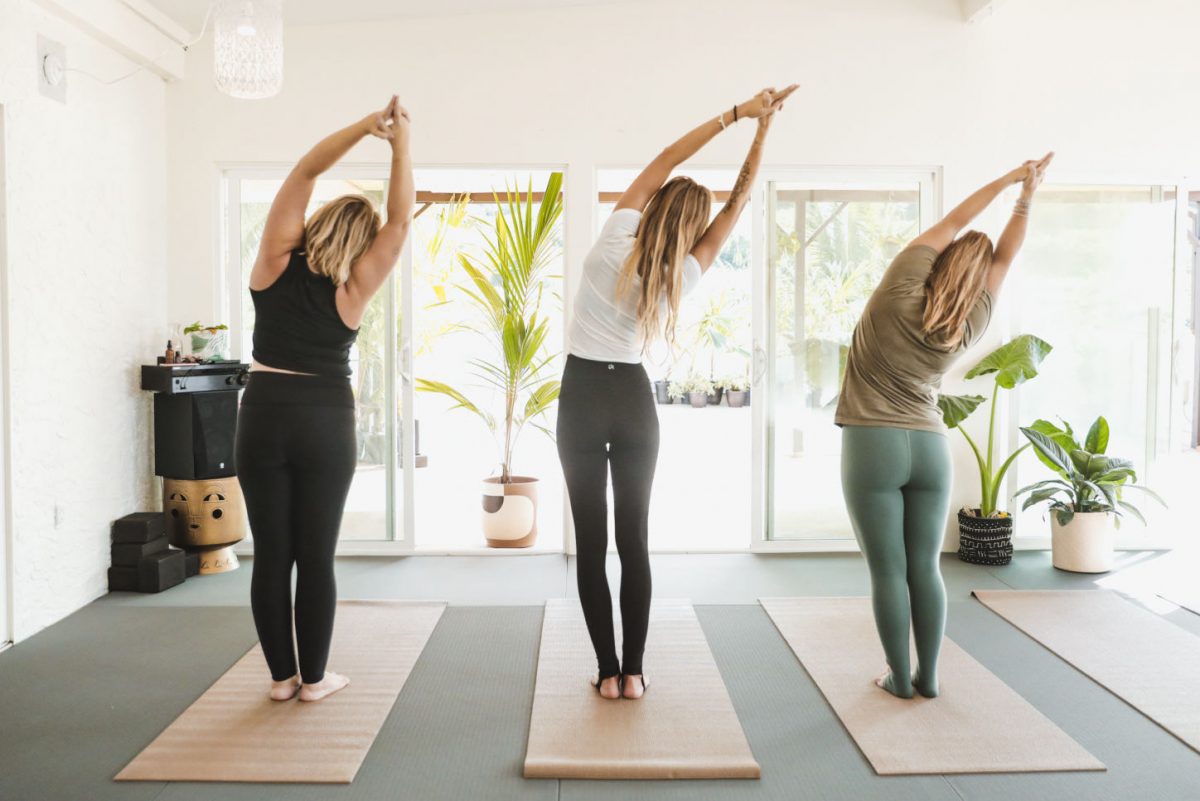 Yoga Under the Palms is an open air yoga studio that creates the feeling of a yoga retreat without having to leave town.  Our space combines the benefits of practicing yoga in nature with the comforts and control of a yoga studio. Students feel like they are on a yoga retreat with access to all of the assets of a modern yoga studio.  Most classes are held in our open air yoga studio overlooking the mountains and marsh. Mountain breezes flow through our studio allowing students to find a deeper connection with nature and higher level of presence.  The floor of our studio room is padded and we have yoga mats available.
We have a unisex bathroom and a women's bathroom with a shower and changing area.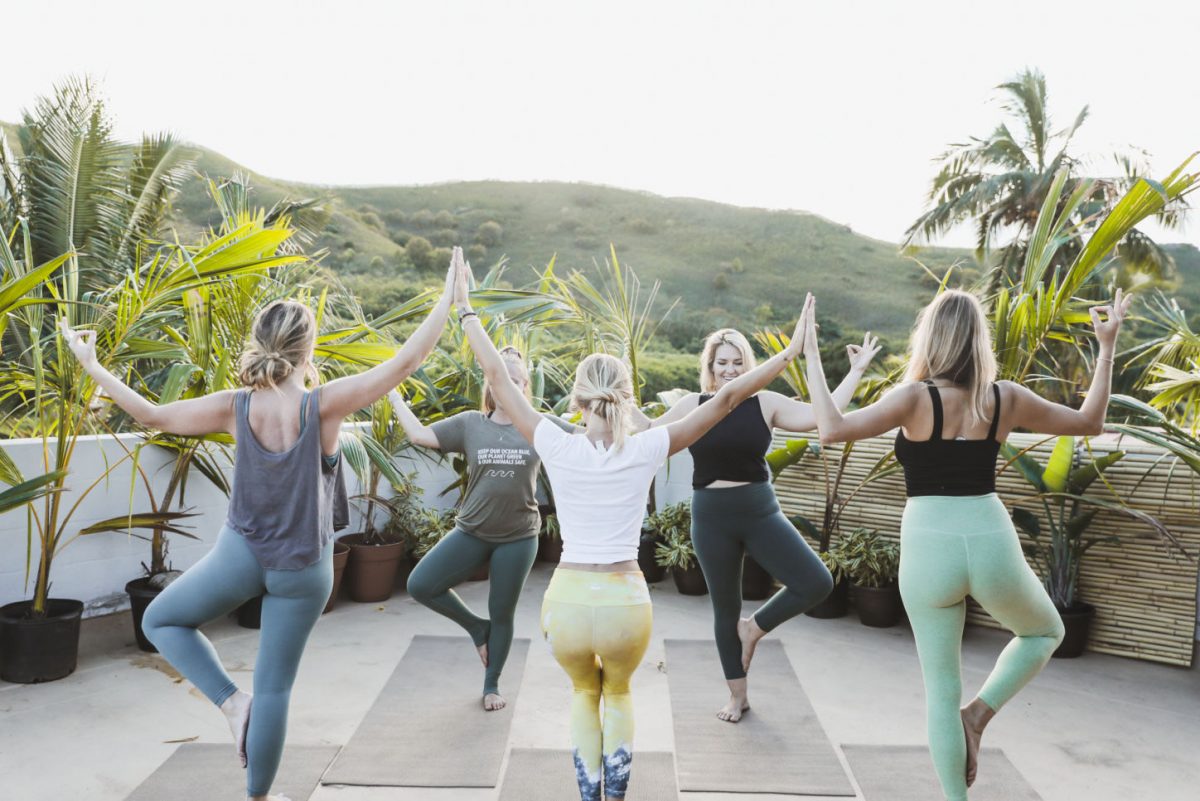 We have a retail boutique offering yoga gear and apparel, small home goods, accessories and offer Sky Kombucha and Cold Brew Coffee on tap.  Hang out for a bit after class and enjoy a cup of locally brewed kombucha or cold brew.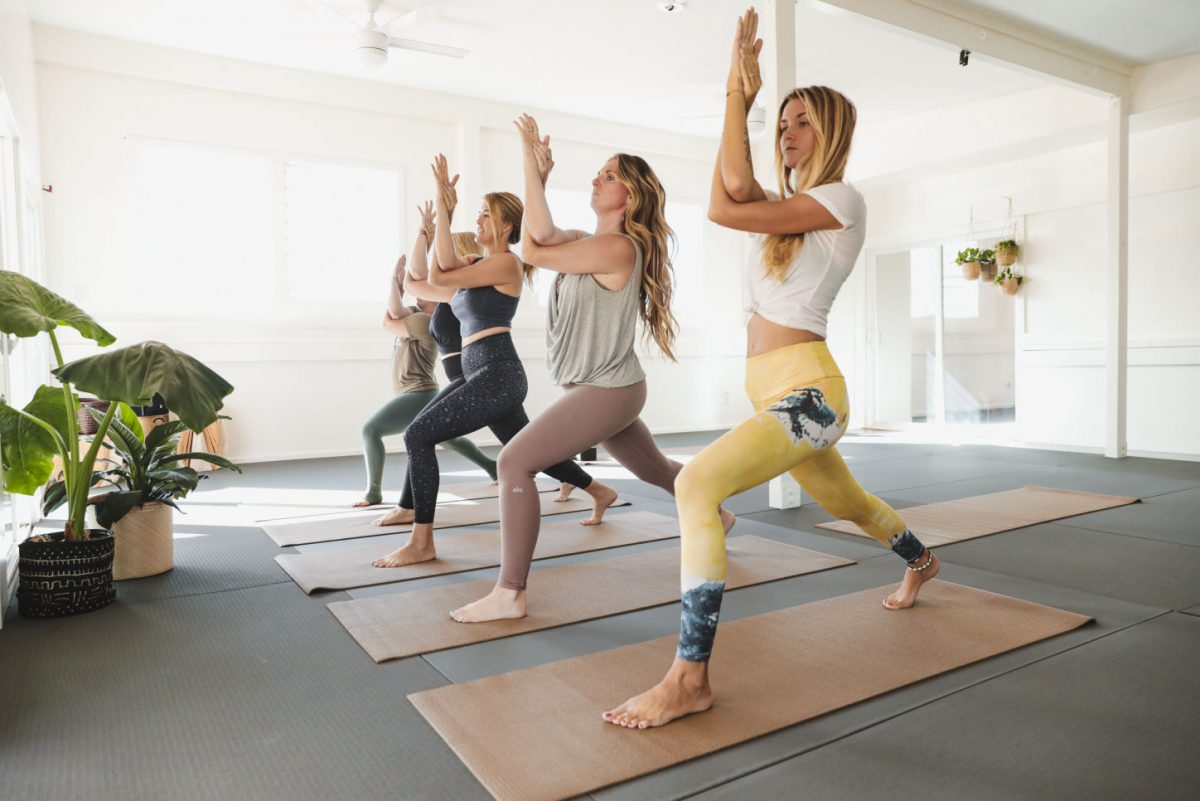 We offer a variety of classes at times convenient for your busy schedule.  We have a room dedicated to kids yoga classes which are offered at the same time as our adult yoga classes so parents and kids can take a class at the same time.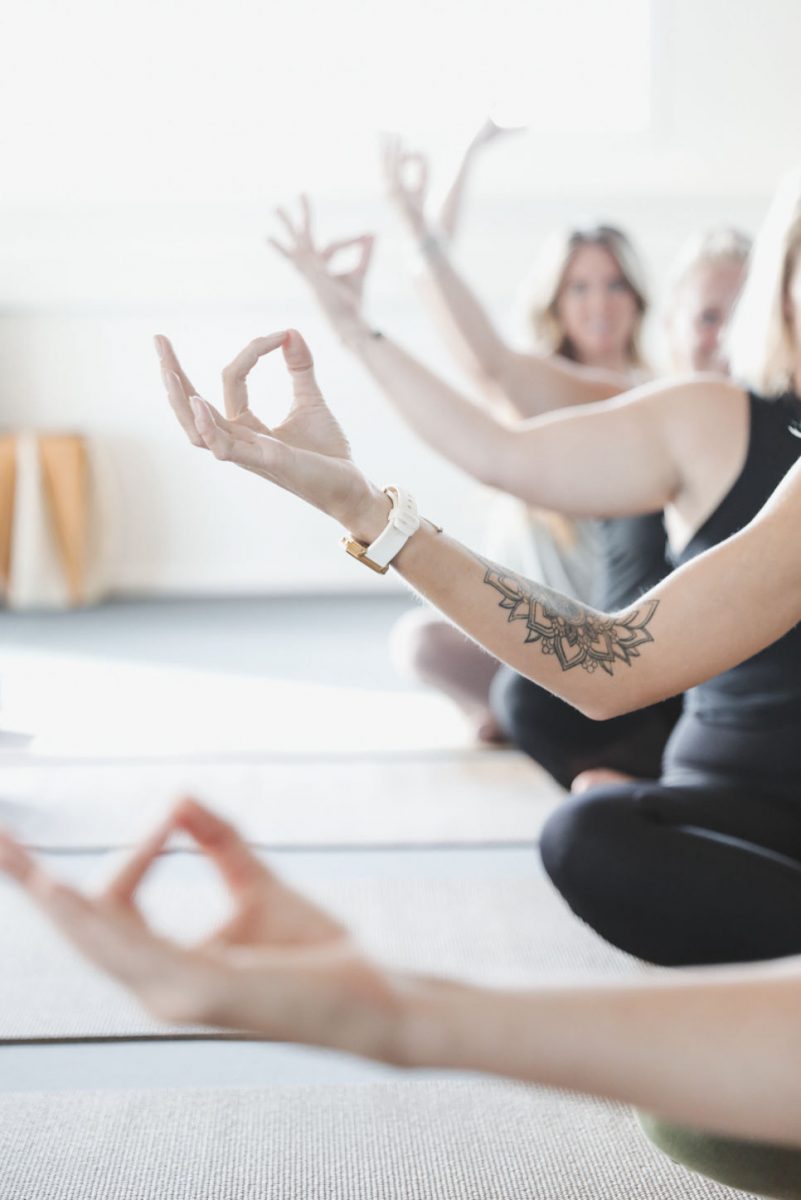 We offer class packages, monthly membership and are listed on ClassPass and the GoOahu card. 
Love our space and have an idea for a special event?  Our space is also available for rent for special events and workshops on weekend afternoons and evenings.