POWER FLOW
Challenge your body to calm your mind in this fitness-based, vinyasa yoga class.  This class links breath to movement at a fast pace and is designed to build internal heat, endurance, strength and flexibility.   Expect to sweat, work your core and try out an (optional) arm balance or two, then settle into your mat for some feel-good restorative stretching that will leave you feeling energized and empowered.  
This class is designed for students with an existing yoga practice.  If you are new to yoga, we recommend that you attend our All Levels Flow class before attending this class.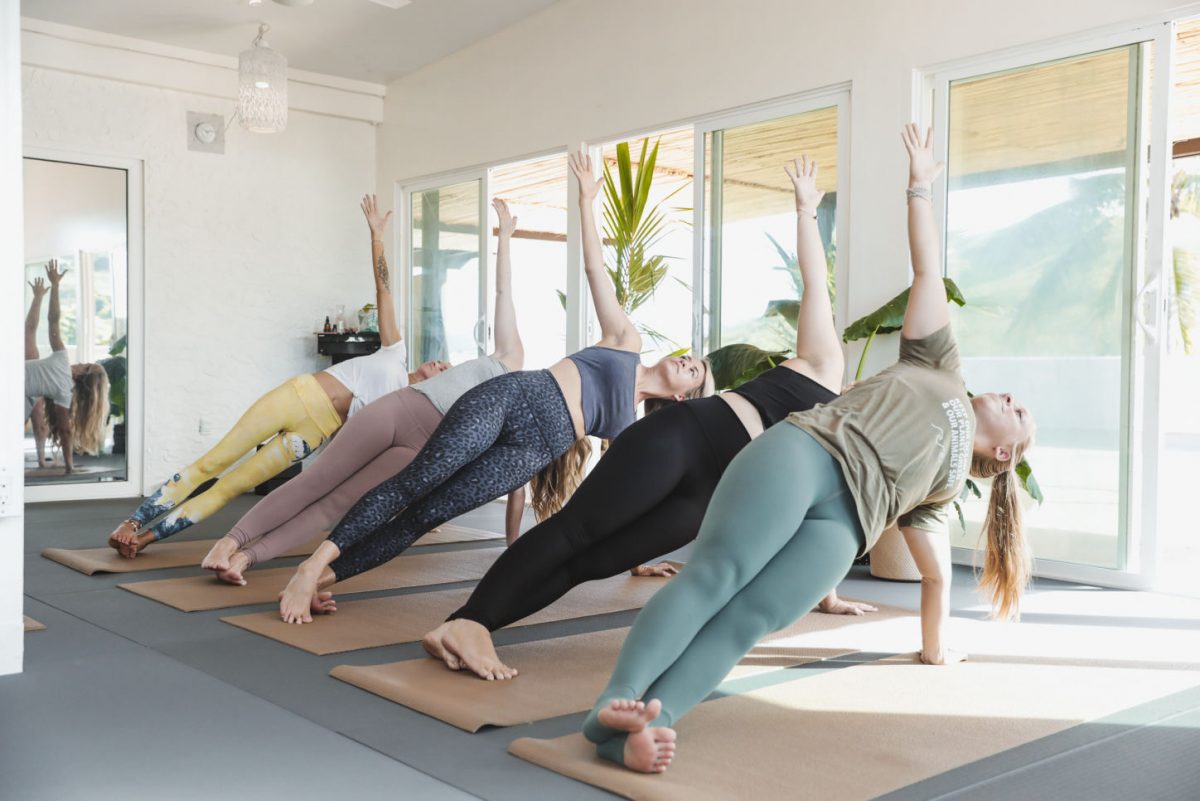 FLOW + SCULPT
A killer workout that is deeply rooted in yoga.  This class begins with a yoga warmup then flows into a high energy weight training circuit using dumbbells and bursts of cardio, then back to yoga for some restorative, reclined postures.  Expect to work, sweat, stretch and end in the sweetest, sweatiest Savasana. The music is loud, the playlist is energetic and the vibes are amazing!  
Not sure if you are ready for this class or are wanting to lower the intensity for the day? You are welcome to try this class without weights.  This class is not suitable for students under 14 years of age without prior approval.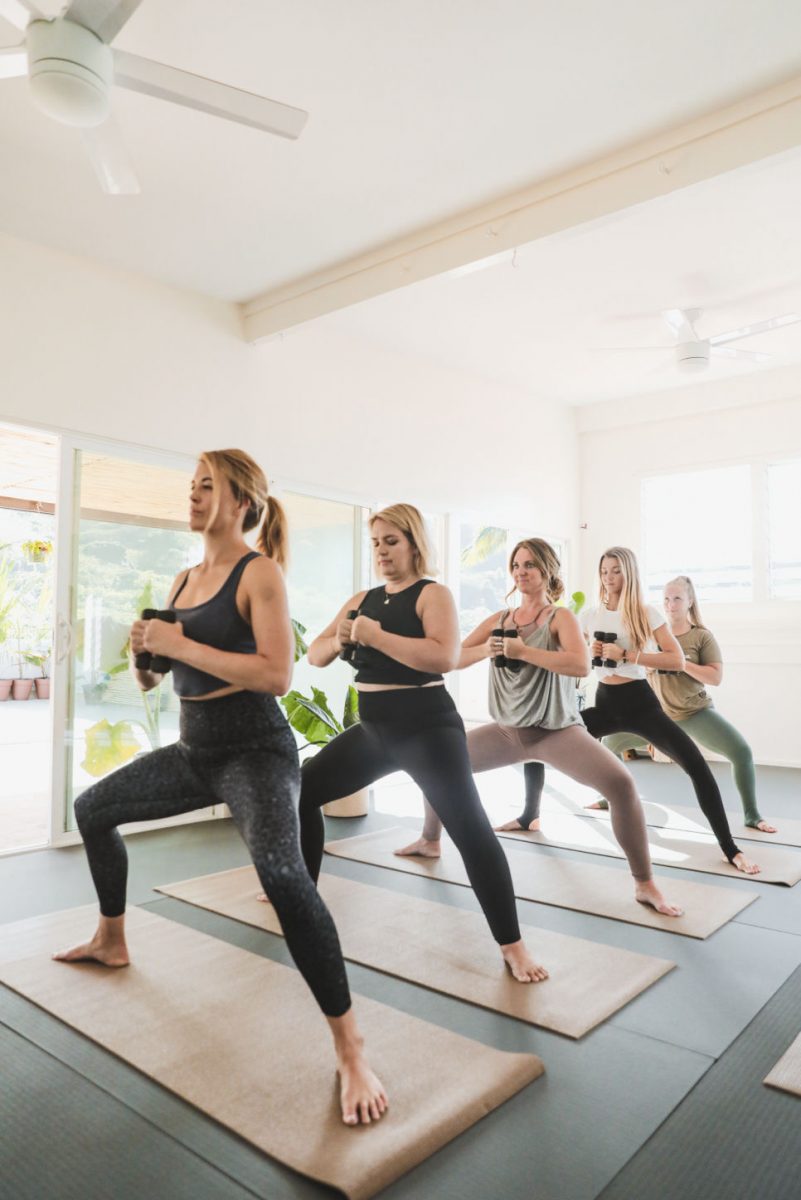 ALL LEVELS FLOW
A feel good flow for everyone.  This class flows through basic, beginner friendly standing, balancing, seated and reclined postures at a moderate pace.  This class incorporates breathwork, focus, and flexibility to create balance between relaxation of the mind and mobility of the body.  Expect to warm up slowly, get your heart rate up and end class feeling better than when you came in!  
This class caters to beginners and anyone wanting a gentle approach to yoga.  Advanced students are also welcome and are encouraged to modify the intensity to their needs.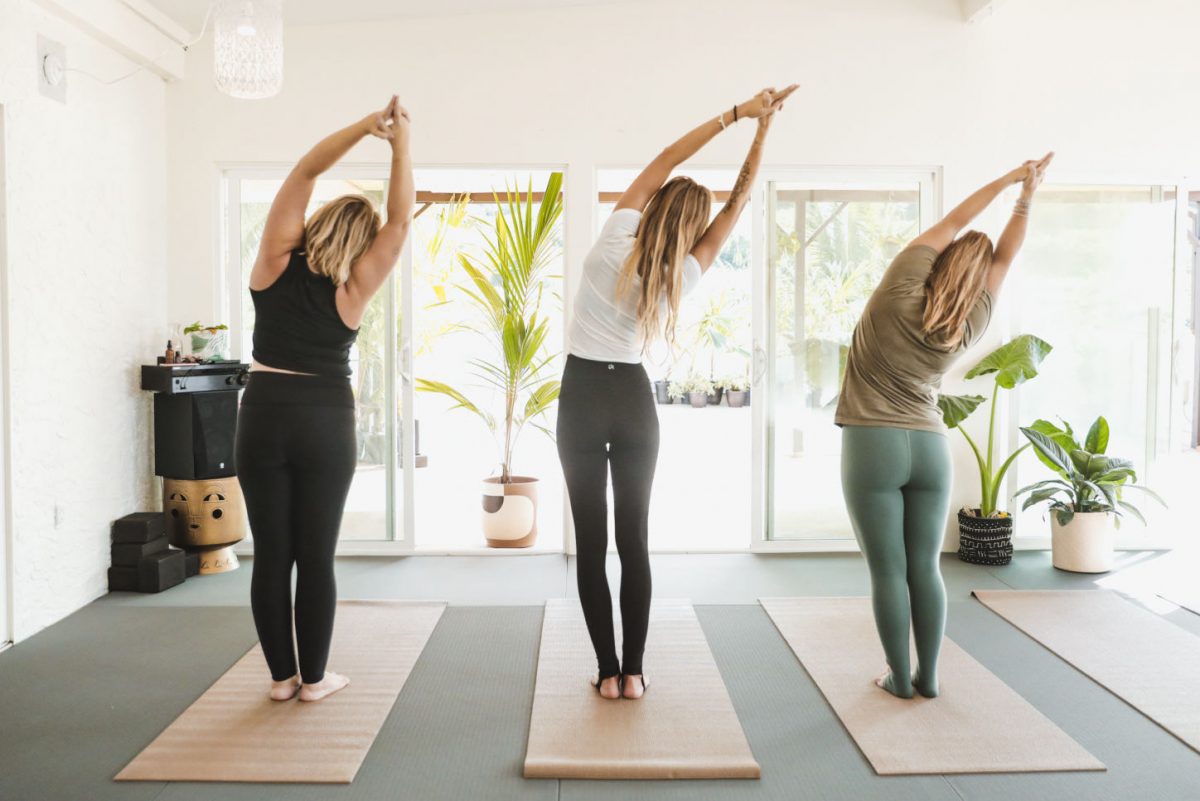 RESET + RESTORE
A blend of therapeutic movement, deep stretching and meditation.  This class blends gentle movement to alleviate tightness and increase mobility in the areas of the body where we all need it.  Most of the postures are reclined or seated and use a variety of props. This class is an all levels class designed for EVERYONE, whether you are new to yoga or are an experienced athlete.  If you are looking to heal your body and relax — this is the class for you.  
This is an all levels class and is suitable for beginners and advanced students.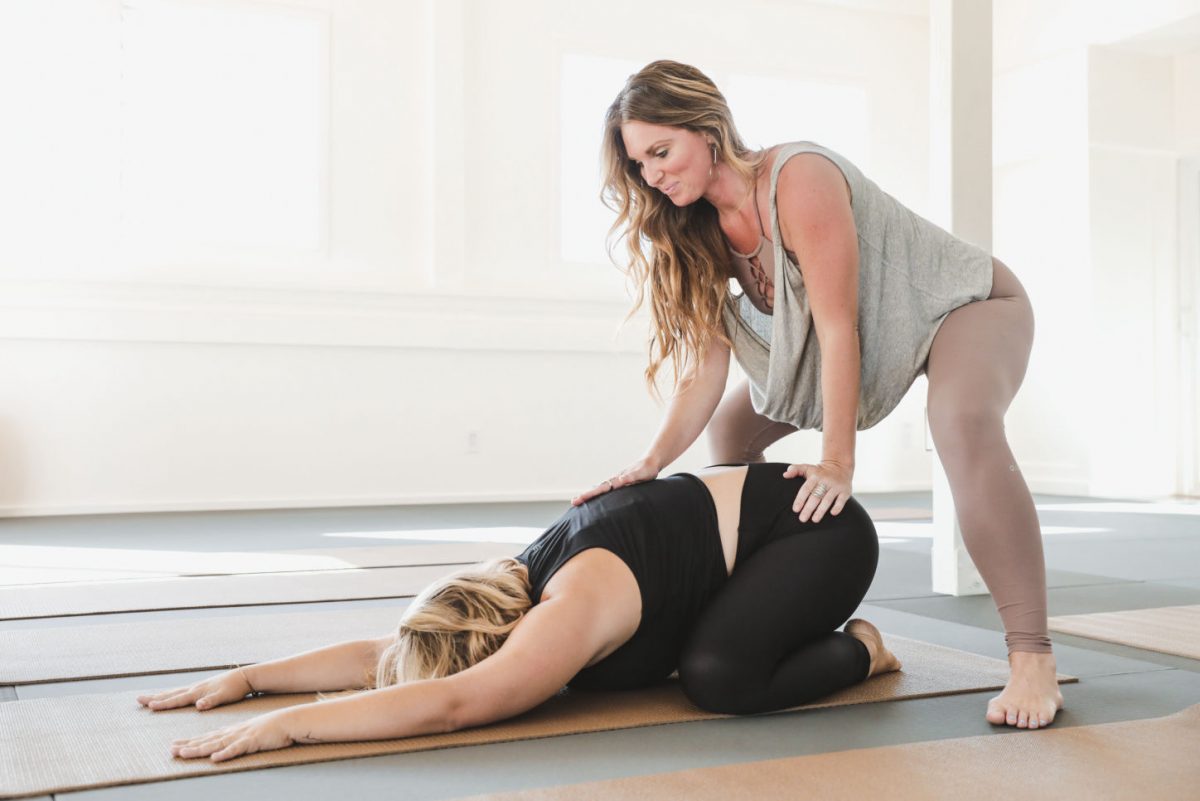 KEIKI YOGA – MOVE, PLAY + CREATE
Kids need yoga too!  This class is a blend of playful yoga postures, breathing, free play and a creative activity.  We have a small room dedicated to kids yoga. Our kids classes are held at the same times as our adult classes so kids and parents can take class at the same time.  PLEASE NOTE – more time slots are coming soon!
Ages 3-5: 20 minutes of yoga, 20 minutes of free play and 20 minutes of creativity (story time, songs, drawing, etc).  Children must be potty trained and comfortable separating from parents/caregivers.  If your child is new to separating from parents/caregivers, we recommend that parents/caregivers stay in the room with their child and if needed, help guide them through the first class.  Please arrive at least 10 minutes early to help get your child settled for class. Parents must remain on the premises for the entire duration of class.  
Ages 4-7: 30 minutes of yoga, 15 minutes of free play and 15 of creative play (craft activity, story time, etc)
Ages 6-8: 40 minutes of yoga and 20 minutes of creative play or free play